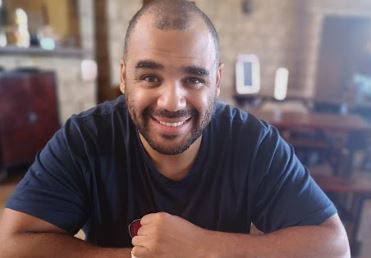 I started writing on digital platforms way back in 2006 for an online Blog subsidiary of ITWeb called My Digital Life. My writing began as random babblings about current events, which later morphed into technology reviews. Eventually, I realized I have a knack for writing, and I can describe complex things well and keep readers captivated, entertained and informed, which is very difficult in our digital age.
I stopped writing officially in 2010 when I fell victim to social media and online forums; the ease of not worrying about spelling, short descriptions for complex things, and the general minute to minute interaction these platforms offered were appealing.
Fast forward to 2017, I committed myself to taking up writing again, but this time with a more focused approach. Today, I am a contributing editor for the SA Instrumentation and Control magazine, read by thousands in the Manufacturing Industry.
In 2020, I landed a job as a Content Writer in the marketing department of a leading IoT startup in South Africa - IoT.nxt. It was fast-paced, results-driven, and required constant creativity; this was right up my alley. Interestingly, one year and six months felt like four years because the learning curve was steep, and the content and copywriting changed every week; there was always something new I had to write. Nevertheless, it was a fantastic time! The expertise and creativity within that marketing department have exponentially improved my ability to write compelling content.
So, in 2022, I decided to be brave and go at it alone - freeLANCE if you will. Whether it's content or copy, just informing or generating leads, I write to captivate, inform, and sell.