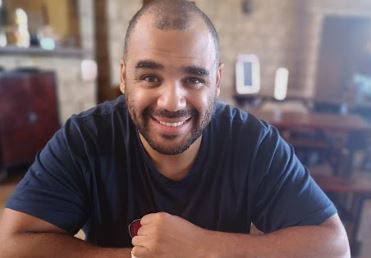 I have an 11 year career with Sasol Information Management with the bulk of my experience gained in IIT and MES environments across the Chemicals, Synfuels and Mining businesses. I currently manage large IIT and MES support teams in Sasol as part of an MES/IIT Operations team.
As part of this team, we have established IIT and MES services along with the ITIL Service Management principles which enables IIT and MES services that are always available, reliable and stable. We manage well over 200 IIT and MES SLA's across 20 1st, 2nd and 3rd line support teams focusing on Incident, Problem, Change and Request Management integration with Sasol Information Management.
I am very team and customer-focused, I have a deep understanding of IIT and MES services ranging from Real-Time Platform Data extraction to Securing IIT devices and networks with focused Security Policies, Drones as a Service, Mining of the Future implementations through continuous miners, underground networks, intrinsically safe tablets and devices as well as simpler, but effective Lab systems, GIS mapping and tracking systems across Sasol business units.
I have honed my interest in converging and securing IT and OT by writing a monthly article in the SA Instrumentation and Control magazine talking about IT in Manufacturing and recently completed my Advanced Diploma in Industrial Data Communications, Networks and IT Cum Laude to ensure a deeper understanding of Industrial Technologies such as SCADA, PLC, DCS, Industrial Networks and Security in an OT environment. I have grown as a leader in my team as well as Sasol Information Management as a whole where I have been entrusted with Capital and Opex budgets in the millions, leading IIT and MES teams and Operations Technology users on Cloud journeys and Datacentre modernization in the last year. I am dedicated, dependable and I can adapt very well to different environments and cultures.
My goal is to work in a truly converged IT and OT manufacturing environment where mutual respect and understanding exists between the worlds of IT and manufacturing/Engineering.